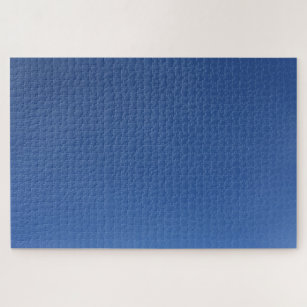 Have you ever attempted to complete a jigsaw puzzle when the entire puzzle is a solid color? You dump all the pieces on the table and say to yourself, WTF?
Have you ever come to a strange intersection and the signs are pointing in every possible direction? You sit there with drivers leaning on their horns, urging you to move and you're looking at the signs and wondering, WTF?
And the perfect analogy, Frankenstein. The monster was not at all what its creator, Victor Frankenstein had intended or hoped. Victor, a scientist, looked at his creation and said to himself, WTF? If you are familiar with the book, then you know that at birth his creation was not a monster on the inside but Victor was so horrified by what his creation looked like that his abusive behavior towards the creature forced him to morph into a monster.
Have you ever seen a compensation plan so complicated, so illogical and so detailed that all you could do was stare at it and wonder, WTF?
I did. This week. Couldn't make heads or tails of it. There were several sales groups selling different services to different audiences, several roles in each group, different plans for each role, different percentages, some of the compensation was guaranteed but some was variable and had to be earned by achieving quantitative and qualitative goals consisting of variable weighted goals, some of which were based on revenue while others were based on percentage achievement of goal. The only way to figure it all out was to draw a table on the white board and start filling it in. When we were done it looked like the monstrosity below:
It was worse than the solid color jigsaw puzzle and crazy street sign!
A good sales compensation plan is one that is so simple that salespeople can look at it and in about twenty seconds, understand exactly what their base salary will be, how much they can earn in commissions, what they must do to earn it, and when they can expect to be paid. Period. The plan I saw required two calls and one meeting with half of my team to get to the point where we understood what was in it and how it worked. It was so complicated that I thought I would have to go back to school to decipher it!
A good sales compensation plan is motivational. Salespeople must know that if they outperform the budget then there are commissions and bonuses to earn. This plan was capped with no commissions or bonuses for over-performing the budget.
A good sales compensation plan should guide salespeople's behavior and incentivize them to focus on the things they will be compensated for. This plan had a weighted variable for retained business but offered almost no incentive to spend any time on retention.
A good sales compensation plan should have a single number. That number is the average percentage of revenue on which all salespeople in a particular group/role are paid. This plan had to be reverse engineered to come up with the number of 3.4%. On average, total comp was 3.4% of revenue. So that becomes the number salespeople can expect to be paid in commission for over-performing their budget.
Find the number, go for simple, motivational, and behavioral and your salespeople will run with it. Otherwise, you'll be proud as heck of the monster you created and left wondering why you have so much turnover, sales aren't growing, and what you have to do to fix it.